Ted Bundy is a notorious serial killer and porn addict who preyed on young women–college-aged–using his moderate looks, while, pretending to be injured, or needing help.
He was an active killer between 1974 and 1978.
During that time, he confessed to kidnapping, raping, killing, and returning to defile the corpses of thirty women; most of whom were young, college-aged girls.
His usual methods included pretending to be injured. He would wear an arm sling, or walk on crutches and appear to be a soft, feeble man. Picture a male-feminist who injured his arm opening a jar.
When he asked a young girl for help, he would wait for her to turn her back then strike her in the back of the head with a blunt object, usually a crowbar.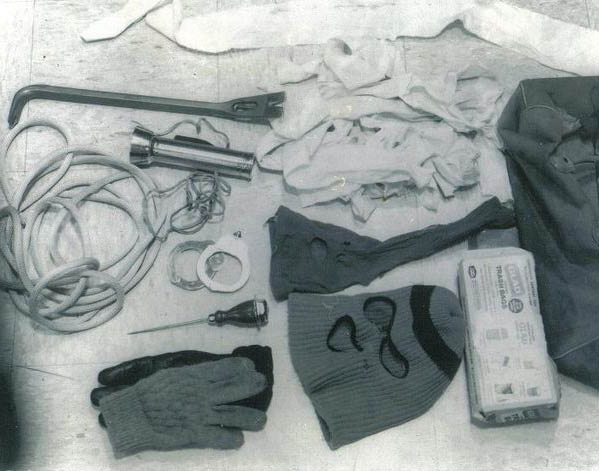 Most of Bundy's victims died from the initial strike. He removed the passenger seat from his 1968 Volkswagen bug to transport the bodies of his victims without getting caught.
Brave, since getting pulled over would essentially let an officer see his prey, inside. This is how he was eventually caught; running a routine stop.
He killed in other ways as well. In one instance, he broke into a sorority house in Florida through a window, raping and killing two girls. He used a log to kill them.
Ted Bundy didn't Hate Women
Ted Bundy was a sick, twisted, weak man who was obsessed with women. In his mind, he thought he was a good guy.
He rationalized his addiction to women, never facing what he did and continually denying what he did until the last years of his life.
Some believe Bundy hated women. That belief is incorrect. He idolized women, making them his life's purpose.
Executed by an electric chair, Ted Bundy was a terrible human who didn't deserve to live.
As sick as he was, Hollywood still made a movie about his life. They cast Zach Efron to play Bundy, portraying him as a wrongly-accused, handsome male feminist throughout the entire movie, showing–spoiler alert–one killing at the end of the film.
Sort of.
The film romanticized him in a gross and strange approach that, doesn't make a lot of sense to someone outside of Hollywood.
His life isn't useless to others. You can learn from everyone; even fucked up people like Ted Bundy.
You can learn how to prevent anyone from doing what he did. You can make sure you never fall to the depths of his dark addiction to women.
Listening to Ted Bundy may be the best method to learn why he did what he did.
Ted Bundy's last words
Transcript
"My experience with pornography generally and with pornography that deals on a violent level with sexuality, is that once you become addicted to it–and I look at this as a kind of addiction–and like an addiction you keep craving something harder and harder. Something which gives you a greater sense of excitement. Until you reach the point where the pornography only goes so far. You reach that jumping off point where you begin to wonder if maybe actually doing it, will give you that which is beyond just reading about it or looking at it.
I'm no social scientist and I haven't done a survey. I don't pretend to know what John Q Citizen thinks about this, but I've lived in prison for a long time and I've met a lot of men who are motivated to commit violence just like me. And without exception, every one of them was deeply involved in pornography. Without question. without exception. Deeply influenced & consumed by addiction to pornography. There's no question about it. The FBI's own study on serial homicide shows that the most common interest among serial killers is pornography.
Those of us who have been so much influenced by violence in the media and in particular pornographic violence are not some kind of inherent monsters. We are your sons and we are your husbands. And we grew up in regular families. And pornography can reach out and snatch a kid out of any house today. It snatched me out of my home 20… 30 years ago.
And as diligent as my parents were–and they were, diligent protecting their children– and as good a christian home as we had–we had a wonderful christian home there is no protection against the kinds of influences that are loose in society that tolerates it."
Ted Bundy was a porn addict.
He began viewing porn like anyone else. After some time, 'regular porn' didn't work for Bundy anymore. He needed something more. In the video, Bundy says without a doubt it's porn that causes behavior like his.
Straight, porn-addicted men have shared they watch gay, transexual, hardcore, or violent porn just to get off. Even though they're repulsed by the material. No different than Bundy.
Bundy began watching hardcore pornography because normal porn no longer got him off.
Porn is a drug
Porn isn't a drug like cocaine or heroin, but it affects dopamine just the same.
Like a crack addict, porn addicts need to seek stronger highs, chasing their first orgasm like a crack head chasing his first high, hustling on street corners.
Once Bundy's brain adapted to hardcore, violent pornography, there was no other high he could find through porn.
He took matters into his own hands; raping, killing and defiling female corpses.
Ted Bundy's porn addiction led him to commit crimes and was the reason his brain melted in the electric chair.
He was a disgusting coward who deserved the longest, most painful execution possible.
Watching porn has consequences.
Read next: